Special Sales Events at Pawn Minnesota
Customer Appreciation & 7 Year Anniversary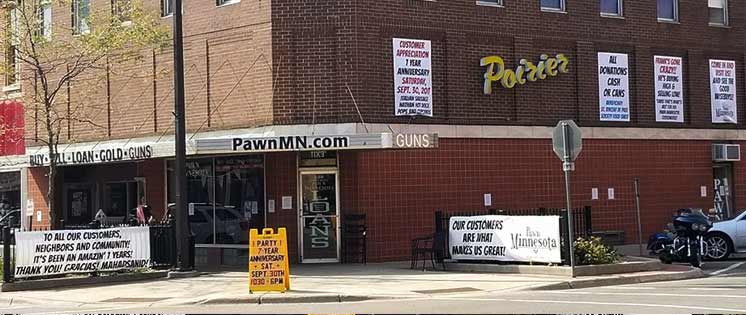 Appreciation Celebration! From 11am till 5pm there'll be Music & Dancin' in the street and peeps to meet! There will be a barbeque! I'll be grilling the best Hot and Mild Italian Suasage from here to Chicago!! Guaranteed! The best! Forgetboutit! Guaranteed like Broadway Joe Guaranteed a Super Bowl Win over the favorite Johnny U and the Baltimore Colts in SBIII in 1969! Also I will be grillin' Nathan all day! I'm talking Coney Island's Famous Nathan Hot Dogs! There will be 100's of sausage and dogs, soda pops and cupcakes all day! I want to offer the best to my peeps! It's been a beautiful fun n exciting 7 Year Run! To fulfill the circle of gratitude, the Giving back to Community opportunity I ask that Cash or Can donations would be appreciated… All such Donations will go to our own St Vincent de Paul Society Food Shelf! Thank ya'll for your patronage & God Bless America!!
ALL DONATIONS — CASH AND CANS WILL GO TO FARIBAULTS OWN ST VINCENT DEPAUL SOCIETY FOOD SHELF!!
SPICED UP & SERVED WITH EAST COAST SIZZLE!
LIKE US ON FACEBOOK & SHARE EVENT!!! GOAL: FARIBAULT'S OWN WOODSTOCK!
CAN YOU DIG IT!
---
"Between Earth and Sky"
With much appreciation for the City of Dundas, the Mayor, the City Staff, Dundas Police and the  residences of Dundas… Pawn Minnesota hereby invites you to support the Dedication Event on Saturday June 23, 2018…Come one, Come All.
---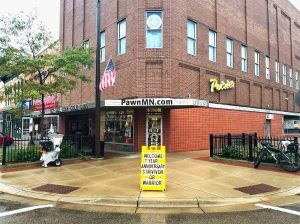 How y'all doing! It's been a fun and an exciting 7 years! Another chapter in the Life and Times of Frank CanrcKid Marzario. It's been a pleasure awakening every morning and pedaling my bike to Pawn Minnesota in downtown Faribault. I never expected the overwhelming response and customer basis since inception in April, 2010. I am very grateful to All my customers; both local customers and internet buyers. And Thanks to the entire Faribault Community for your continually support!! I will have a Customer Appreciation/7 Year Anniversary festivities in the later part of September (TBA). Our Anniversary/Customer Appreciation festivities are still developing. I will Post as soon as a dates confirmed!