Special Sales Event at Pawn Minnesota
Customer Appreciation & 7 Year Anniversary
---
Saturday, September 30, 2017 – 10:30am – 6pm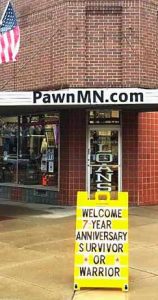 THERE WILL BE A MARIACHI BAND, A DJ,
HOT & MILD ITALIAN SAUSAGE,
NATHAN HOT DOGS, ALL THE CONDIMENTS,
SERVED ON BAGUETTES AND BUNS!!
ALL ARE INVITED TO HAVE SOME FUN!!!
SODA POPS AND CUPCAKES FOR THE KIDS!!
3RD STREET WILL BE CLOSED!!!
BARBEQUE WILL BE GRILLIN'
ALL FOR THE THRILLING
THERE WILL BE NO BILLIN'
THERE WILL BE DANCING IN THE STREETS!!
PEEPS TO MEET
AND ALL KINDS OF TREATS!!!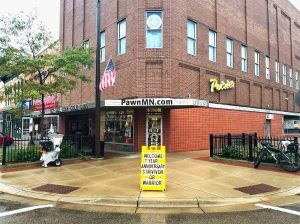 How y'all doing! It's been a fun and an exciting 7 years! Another chapter in the Life and Times of Frank CanrcKid Marzario. It's been a pleasure awakening every morning and pedaling my bike to Pawn Minnesota in downtown Faribault. I never expected the overwhelming response and customer basis since inception in April, 2010. I am very grateful to All my customers; both local customers and internet buyers. And Thanks to the entire Faribault Community for your continually support!! I will have a Customer Appreciation/7 Year Anniversary festivities in the later part of September (TBA). Our Anniversary/Customer Appreciation festivities are still developing. I will Post as soon as a dates confirmed!