PAWN MINNESOTA
THANK YOU! GRACIAS! GRAZIE! MAHADSNID!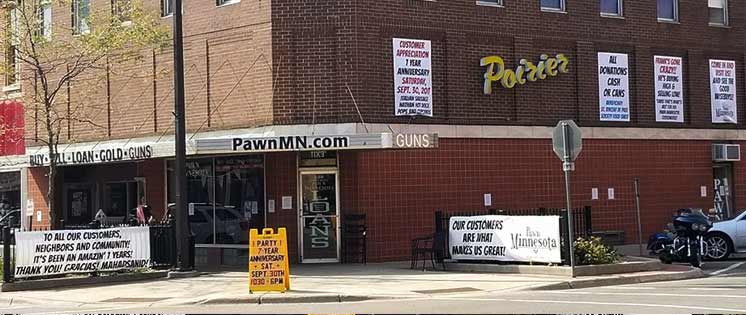 7 YEAR ANNIVERSARY & CUSTOMER APPRECIATION PARTY!!!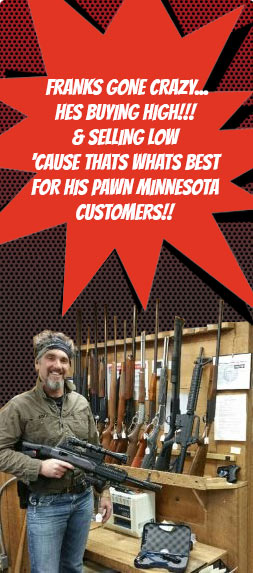 Saturday, September 30, 2017 – 10:30am – 6pm
Good morning and whatta beautiful morning it is! COUNTDOWN begins! In 6 days, next Saturday September 30, 2017 Pawn Minnesota (downtown Faribault) will be having a Huge 7 Year Anniversary/Customer Appreciation Celebration! From 11am till 5pm there'll be Music & Dancin' in the street and peeps to meet! There will be a barbeque! I'll be grilling the best Hot and Mild Italian Suasage from here to Chicago!! Guaranteed! The best! Forgetboutit! Guaranteed like Broadway Joe Guaranteed a Super Bowl Win over the favorite Johnny U and the Baltimore Colts in SBIII in 1969! Also I will be grillin' Nathan all day! I'm talking Coney Island's Famous Nathan Hot Dogs! There will be 100's of sausage and dogs, soda pops and cupcakes all day! I want to offer the best to my peeps! It's been a beautiful fun n exciting 7 Year Run! To fulfill the circle of gratitude, the Giving back to Community opportunity I ask that Cash or Can donations would be appreciated… All such Donations will go to our own St Vincent de Paul Society Food Shelf! Thank ya'll for your patronage & God Bless America!!
ALL DONATIONS — CASH AND CANS WILL GO TO FARIBAULTS OWN ST VINCENT DEPAUL SOCIETY FOOD SHELF!!
SPICED UP & SERVED WITH EAST COAST SIZZLE!
LIKE US ON FACEBOOK & SHARE EVENT!!! GOAL: FARIBAULT'S OWN WOODSTOCK!
CAN YOU DIG IT!
And remember "Frank's Gone Crazy!! He's Buying High and Selling Low 'cause that's what's Best for his Pawn Minnesota customers!!"
Welcome to Pawn Minnesota!
Hablamos Espanol.
Pawn Minnesota is a pawn shop serving the Faribault, MN and the surrounding community.  Pawn Minnesota is located in heart of downtown Faribault, Minnesota on the corner of Third Street and Central Ave. Now a five year old pawn shop serving the Faribault community, our pawn professionals are knowledgeable, fair and reasonable. Whether you are buying, selling or just shopping for a good deal, Pawn Minnesota can do it all! Stop in and visit us. 230 Central Ave. NW, Faribault, "Remember there is nothing that we would not consider buying or loaning on. As long as there is value we're able to make a deal happen"
Check out one of our pawn professionals, who can respectfully and confidentially check the history, condition, and current value of the personal property you are interested in selling or pawning. We will pay top dollar based on current electronic online fair market value.
We reserve the right to refuse any item based on condition, current market value, and our ability to successfully market the item.

Save
Save
Save
Save
Save
Save
Save